Decided to make this since I'm tired of having to make 45 gallon batches once a week. I have tote based washing and drying tanks done already. I'll put some pictures of that later. About done with the processor.
I saw someone make one one from a propane tank (I think it was on this site). I decided to do something similar. Took me a while to draw it out on cad but it's coming together really quick now.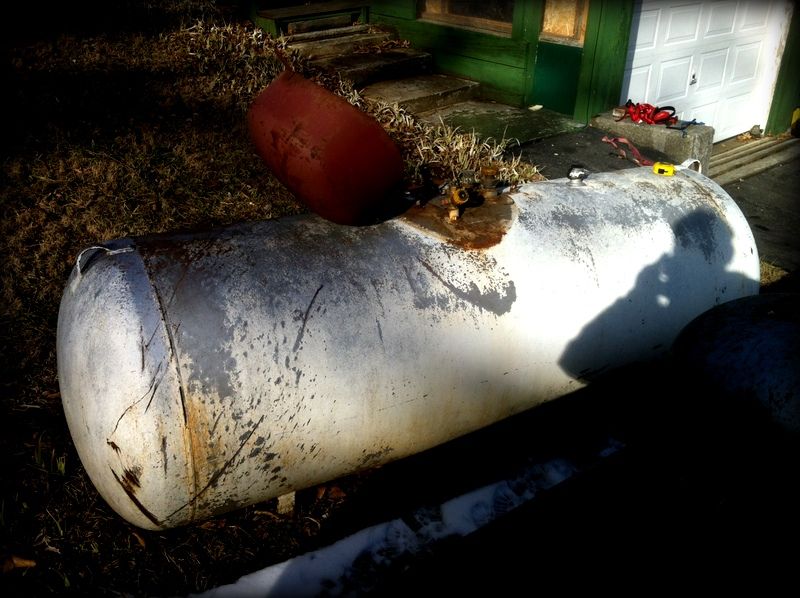 Got the tank.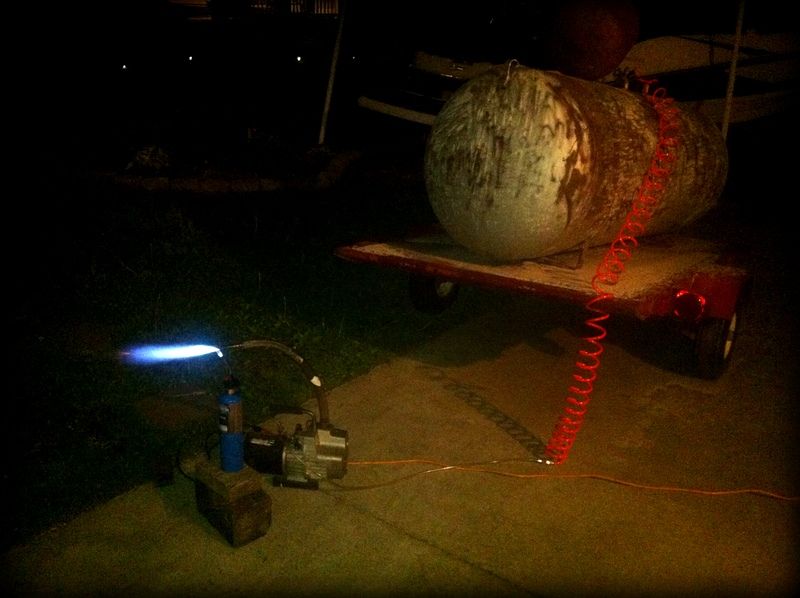 Vacuuming out what's left of the propane so I can weld on it. By the way, after vacuuming I had it checked with a gas sniffer and it read completely nothing. I still filled it with water anyway.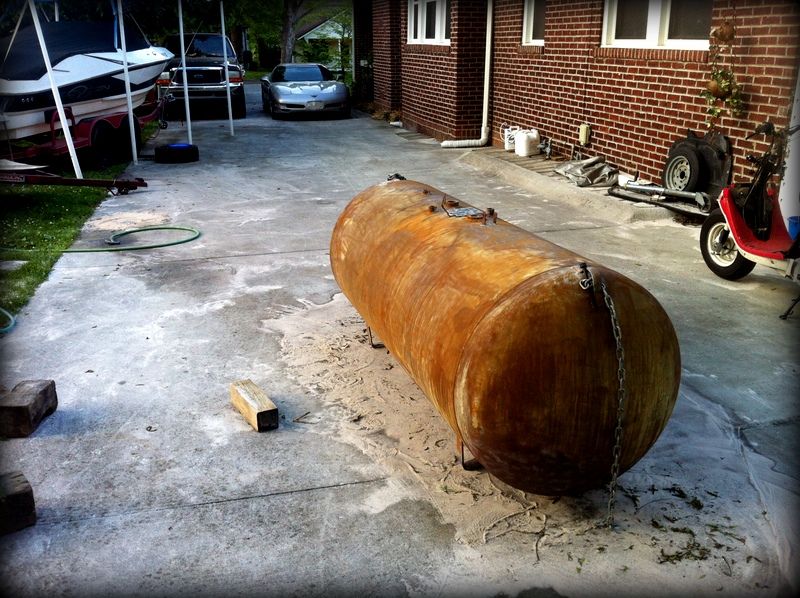 Got it sandblasted. I'll get rid of the surface rust with some acid after I'm done welding everything.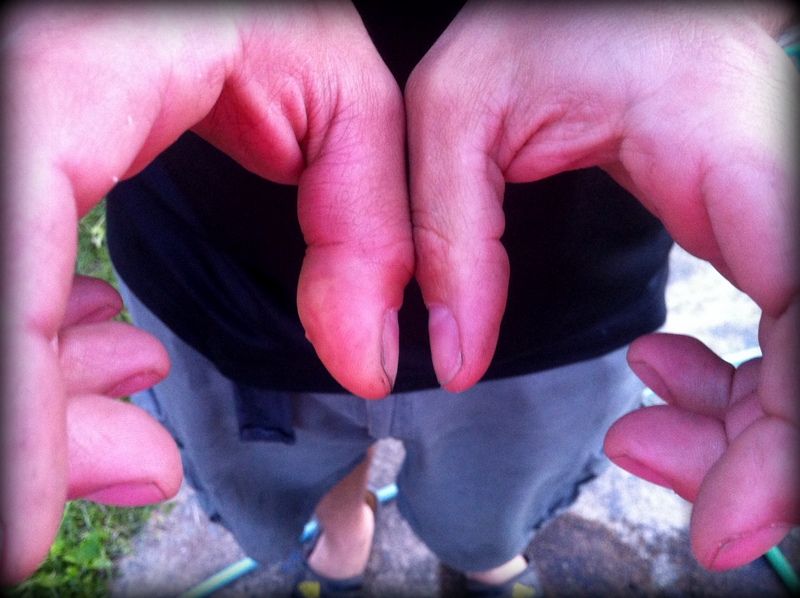 Injected my finger with the pressure washing sandblasting attachment. I'm very careful with the pressure washer but still screwed up. It was off but had residual pressure. That felt pleasant. In a quarter second the thumb was rock hard. It thought it was going to rupture. I also didn't realize what high chance of amputation you have after an injection even with water/air. Was going to have to have hand opened from fingertip to the other side of the palm. No surgeons were available and I was going to have to drive 3 hours to one. By the time it got pretty late into the incident and they decided to just do a bunch of antibiotics. Took about a week for the air to dissipate. Lucked out on that. No problems so far.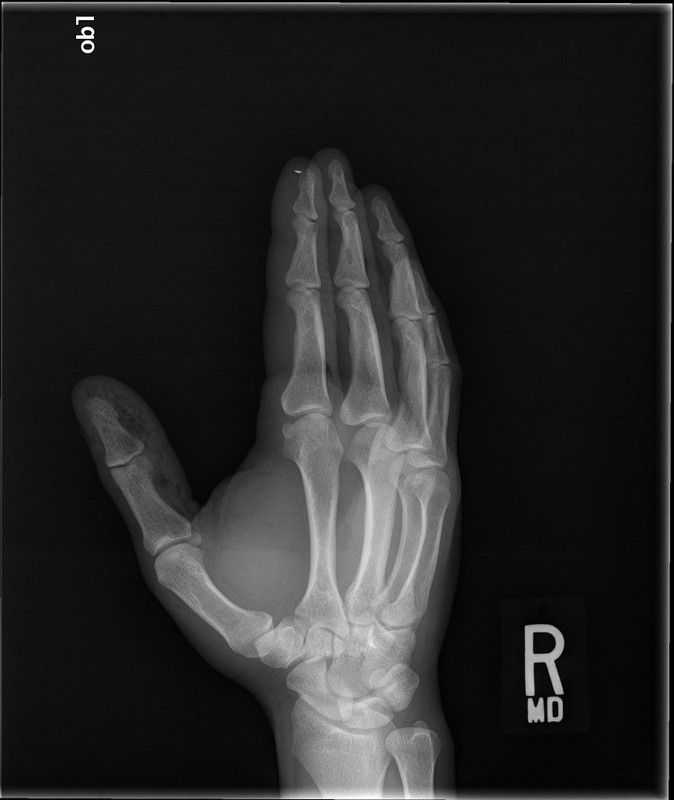 The black stuff is air. The white thing in the index finger is a piece of wheel bearing from about 7 years ago. I had a feeling that was in there but was not sure until this xray.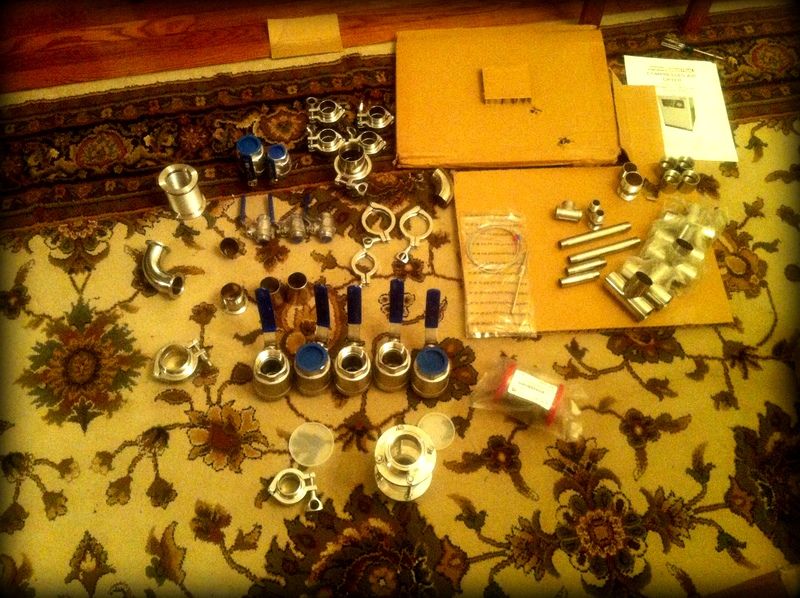 All the parts. I have the fittings put together in that picture. There was so much separate stuff, I thought for sure something would end up missing from shipping but it all made it.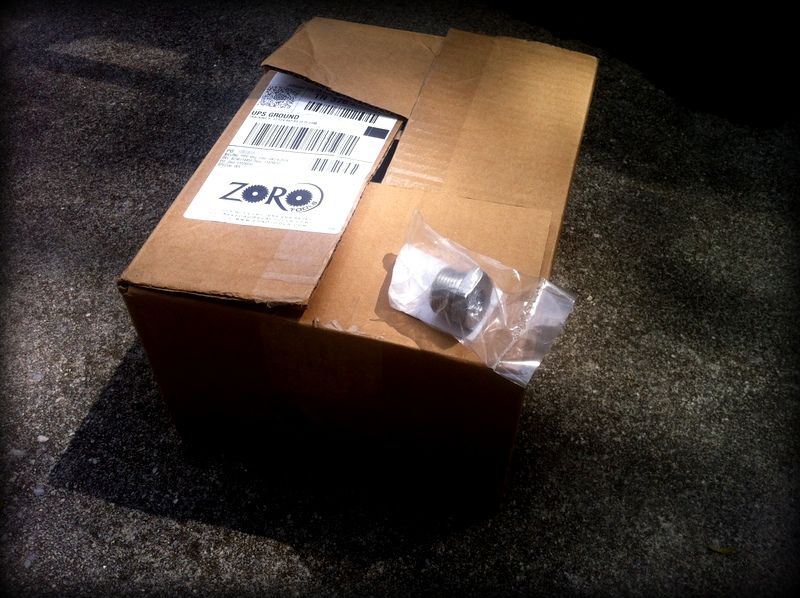 Zoro slightly overpackages?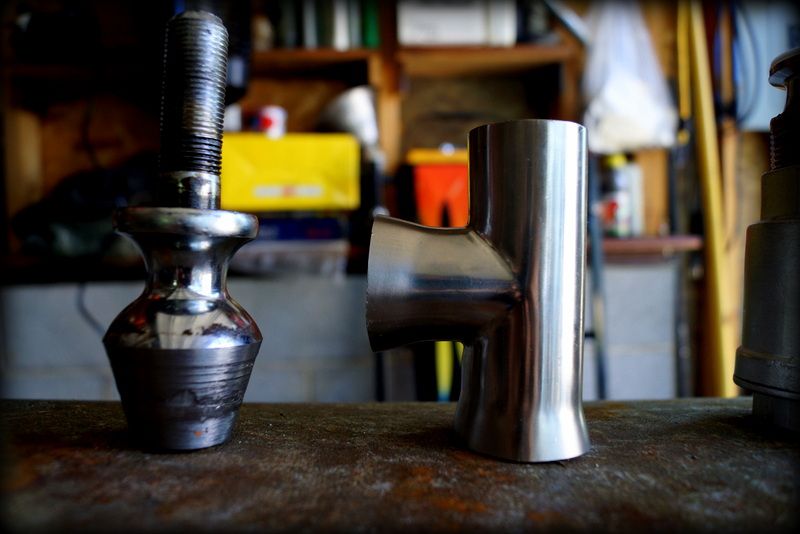 Ran into a problem. Some of my fittings were too small for others and needed to get expanded. Wasted pretty much a whole day trying various methods to expand the fittings. Finally put a hitch ball in the lathe and turned a taper. Perfectly expands pipe in seconds on the press. I had about 10 fittings that needed expanding.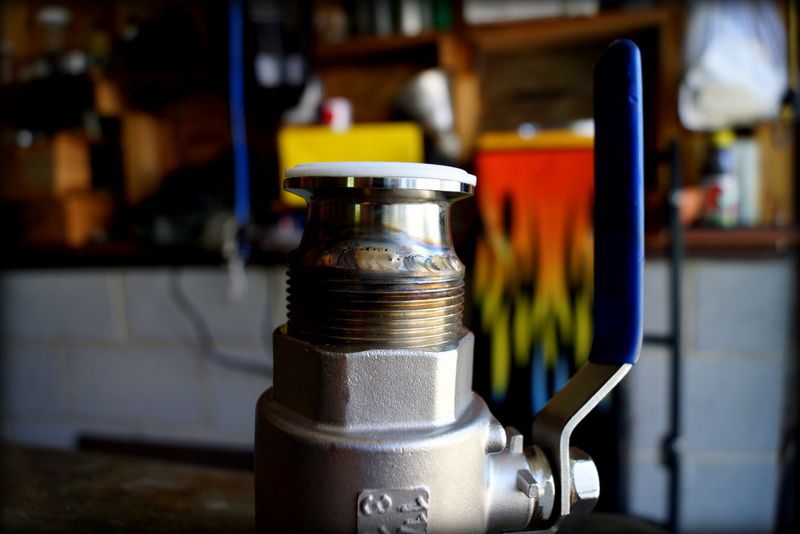 One of the expanded fittings.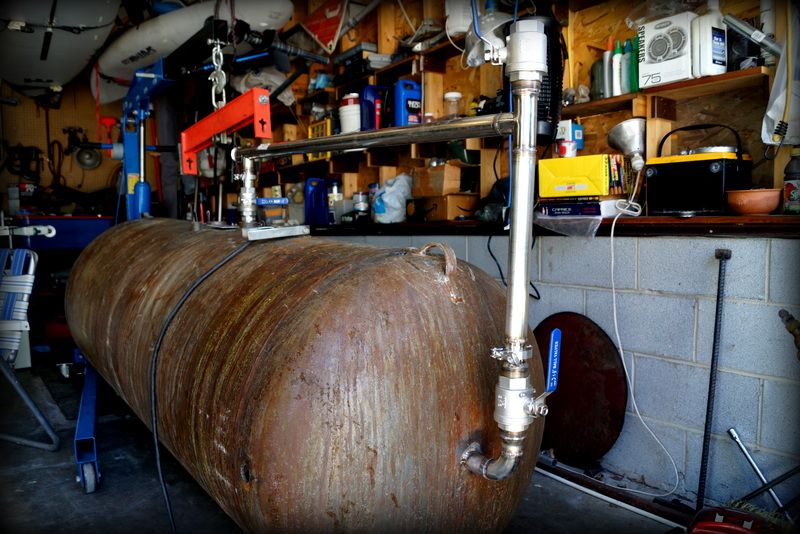 Feed pipe made.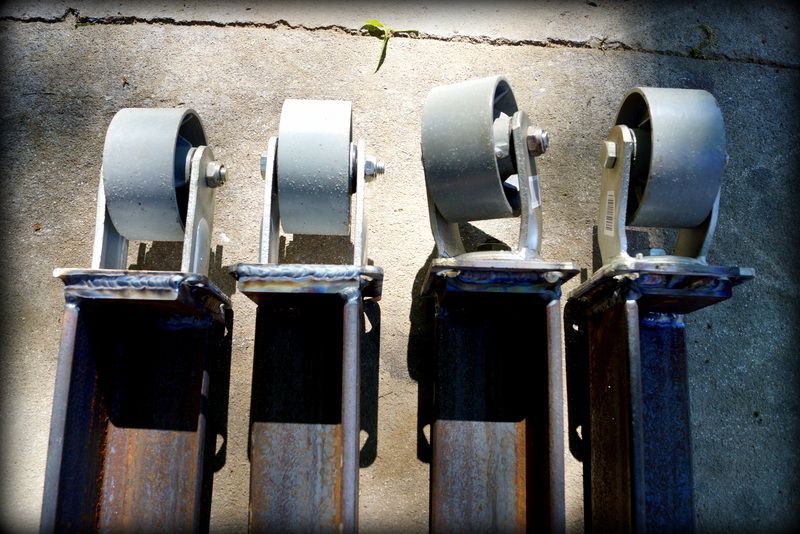 Legs made.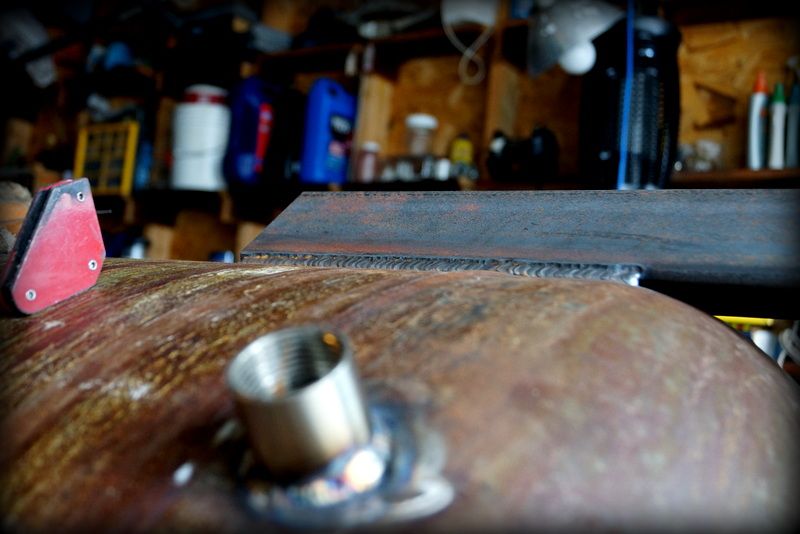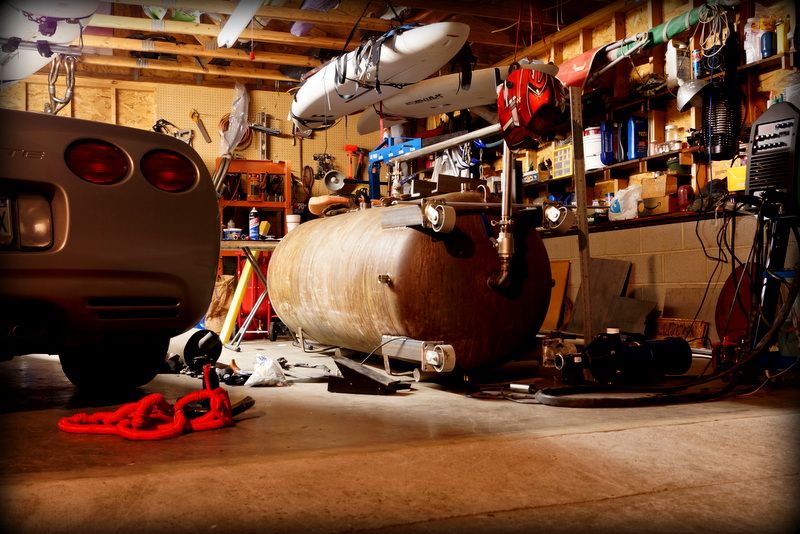 Legs welded on. You can see the Iwaki mag drive pump laying there.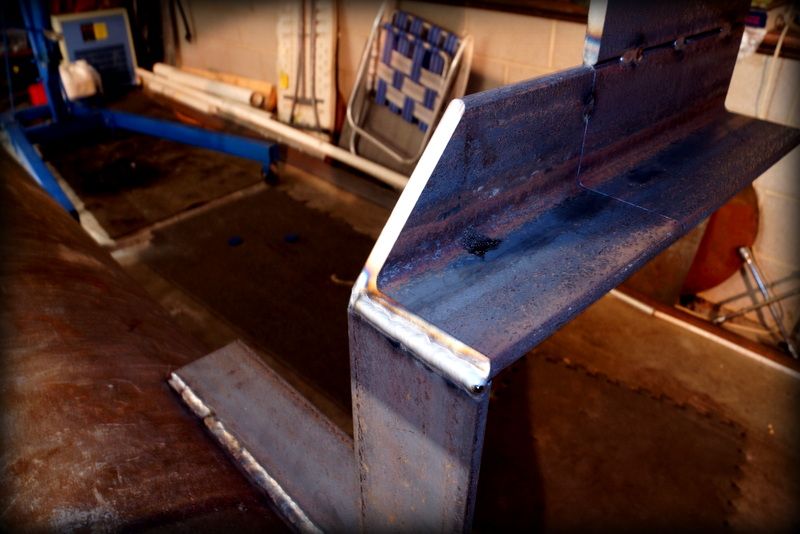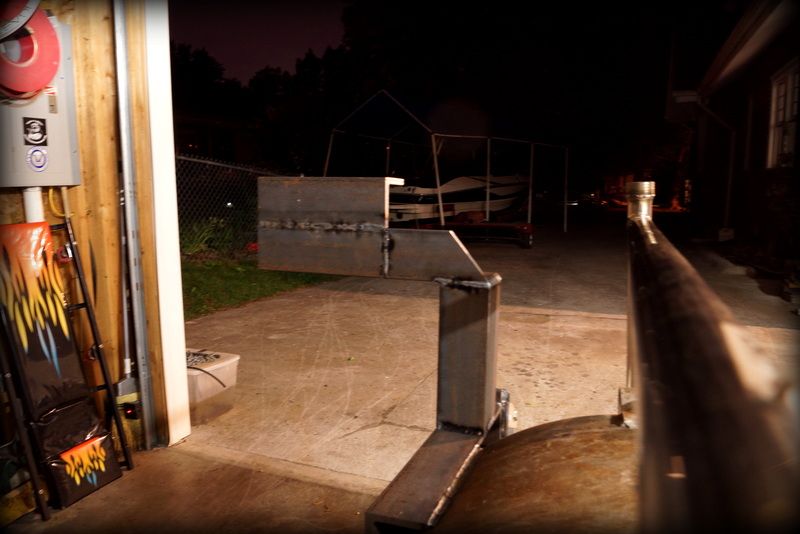 Pump mount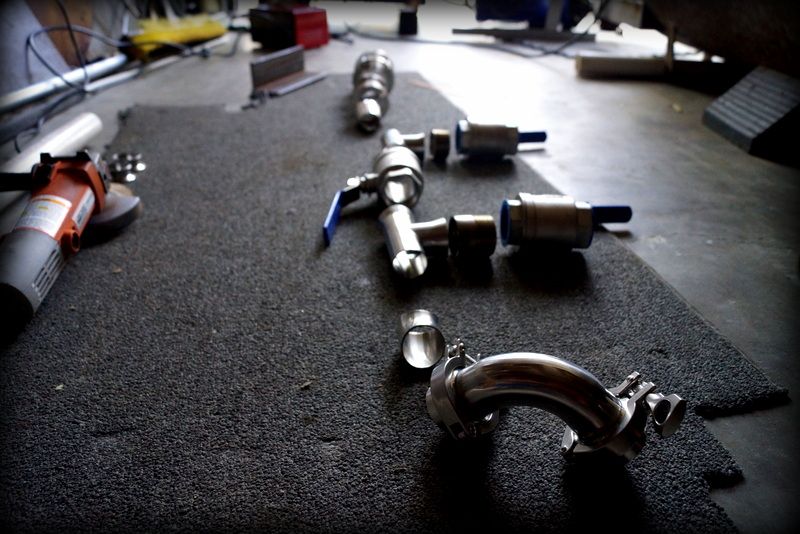 Basically all I have left is to make the pipe from the pump.
Should only be about a day or two of work left. As long as my job doesn't get in the way.
I would have been done but got slowed down feeding birds every hour.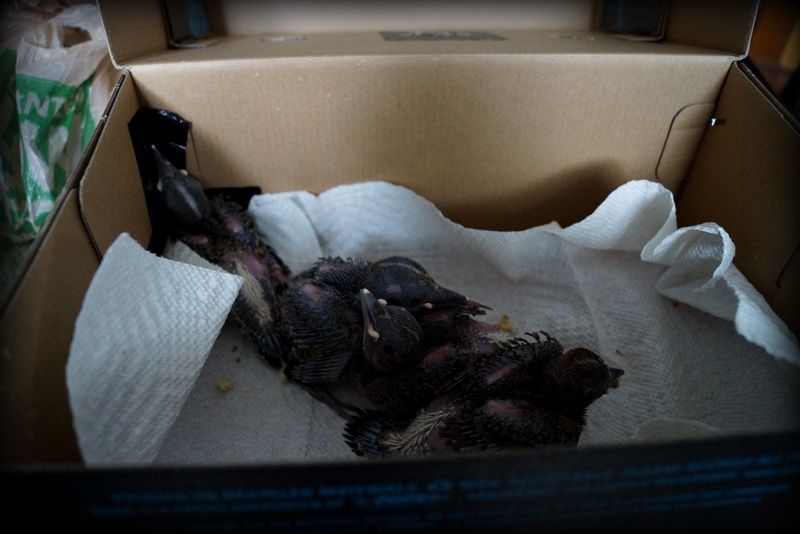 Friend cut down a dead tree and discovered woodpeckers in one of the fallen limbs. They fell about 45 feet inside one of the limbs. The parents wouldn't come back to them and wildlife rehab wouldn't take them. Started feeding them and they've made a good comeback. Really growing, eating, and pooping. I got an empty rental house I'll let them practice flying thoughout several rooms.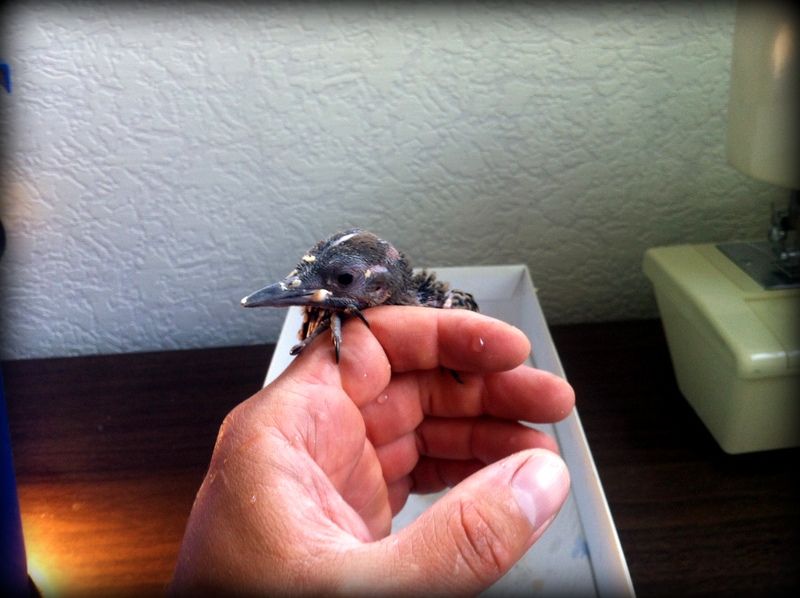 Anyone have suggestions for electrical boxes? I need to mount some switches, a VFD, and a PID controller.


2000 7.3 Excursion
2006 Jetta TDI
2 86 BMW 524TDs
2002 Corvette
6.5 Powered wakeboard boat!