Originally posted by cgoodwin1:
I strongly caution everyone here to take great care using and building these devices. After high pressure grease guns and paint guns, diesel injection is the third most common injury from high pressure injection. The fluid will leave only a pin hole in the skin but the fluid in the tissue will kill everything it touches and possibly enter the blood stream. A tech I worked with had his thumb amputated from diesel injection.
Here is a photo of the internal damage and tissue necrosis from an injection injury, the outward damage was a pin hole at first...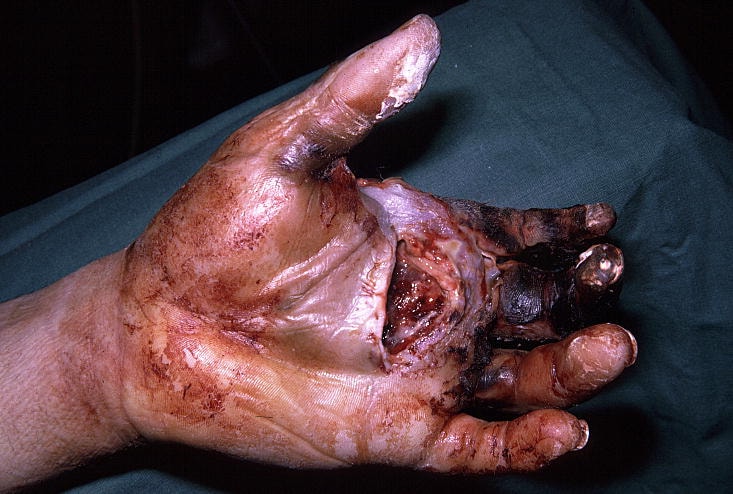 Take great care playing with high pressure fluids my friends.